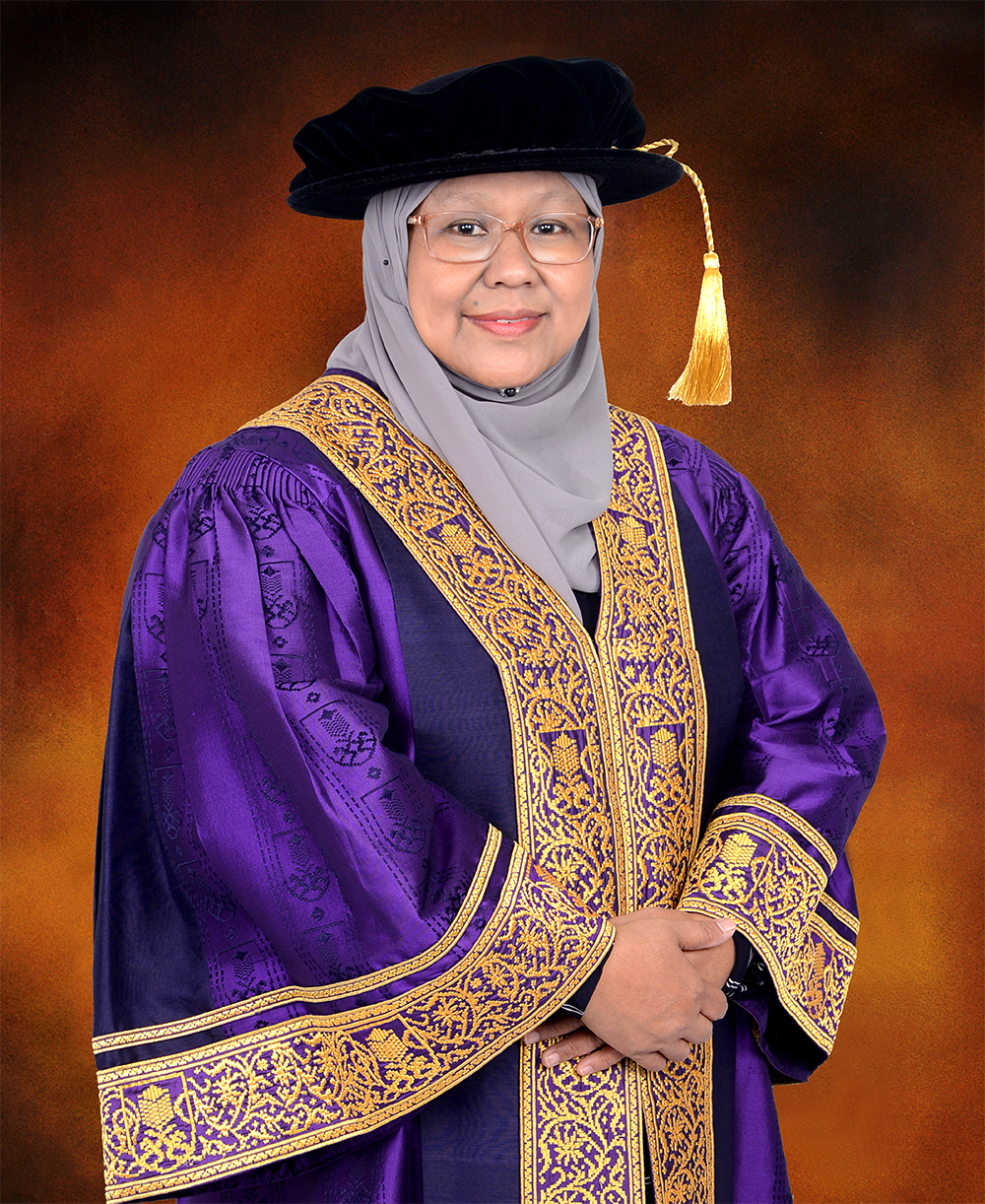 Professor Datuk Dr Hajah Roziah Mohd Janor, is the sixth Vice-Chancellor of Universiti Teknologi MARA (UiTM) and the first woman to be appointed to that position. She was previously the university's Deputy Vice-Chancellor (Academic and International).

With over 30 years of experience, she held various positions within UiTM's ecosystem and has been the driving force behind many of the university's quality and ranking improvement initiatives. She was the Assistant Vice-Chancellor at the Institute of Quality and Knowledge Advancement (InQKA) for 5 years and led institutional and programme accreditations, quality excellence models, quality management systems, and other initiatives like Innovation@Work and the University Ranking Project.

Datuk Roziah also served as UiTM's Head of Strategic Information, Director of Academic Quality and Director of Curriculum Affairs. Since 2018, she has been appointed advisor to the Minister of Higher Education on accreditation.

As Professor of Statistics at the Faculty of Computer Sciences and Mathematics, she is a prominent figure in teaching and research within the spectrum of Statistical Modelling, Measurement in Quality, Data Envelopment Analysis on Departmental Efficiency, University Impact Study, Structural Equation Modelling, Customer Satisfaction Modelling, Survey Design, Learner Success Model, Values Survey, Online CPI and University Impact Study.

A bona-fide motivator and paradigm shift thinker, Datuk Roziah is a strong advocate of smart leadership. She is a firm believer that success must be planned by design and that being visible is important to build one's reputation.
Prof. Datuk Dr Hajah Roziah Mohd Janor
Vice-Chancellor
Universiti Teknologi MARA (UiTM)